Podcast: Play in new window | Download (Duration: 47:12 — 33.1MB)
Subscribe: iTunes | Android | RSS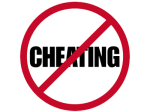 The Battle Analyzer is a brand new piece of software that exploits Pokémon X and Y Wi-Fi battles by letting you see what your opponent is going to do.

Battle Analyzer
Simply, Pokémon X and Y Wi-Fi battles just took a turn for the worst. This "battle analyser" software that is currently available online that allows you to see all about your opponent's team during a Wi-Fi battles in Pokémon X and Y. It also allows you to see what your opponent has input into their game during a battle so that you can "predict" what he or she is going to do before you make your move.
This "Battle Analyser" software allows you to view your opponent's team, the team's moves, IVs, EVs, Natures, and Abilities. This gives you a huge upper-hand when battling, so you know what moves to use or what Pokémon to send out against your opponent.
This "battle analyser" software completely ruins the aspect of Wi-Fi battles. To be blunt, this is unfair. There are already enough problems with the online gaming world, this is just another step into the darkness. This is the difference between fun competitive gaming and just plain ruining it for everyone.
What do you think about this "battle analyser" program? Please post your thoughts in the comments below.
Ask questions or share feedback
Connect with Pokedex Radio
Please support the website