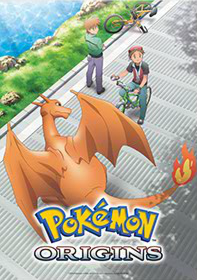 Pokemon Origins, a four-part series following the video games' Red on his adventure through the Kanto Region, will be available for a limited time on Pokemon TV starting November 15, 2013.
The first episode of Pokemon Origins will be added on November 15, with Red and Blue beginning their journeys and Red facing off against Brock at the Pewter City Gym. Subsequent episodes will be added over a one week period.
The second episode will be added on November 18, where Red and Blue are in Lavender Town and have to deal with Team Rocket and the ghost in the Pokemon Tower. Episode three will be released on November 20, where Red battles the Team Rocket Boss Giovanni at the Silph Co. and in a Gym Battle in Viridian City. The fourth episode will be added on November 22, where Red faces off against the Elite Four and Blue in the Indigo Plateau, then encounters and battles Mewtwo.
Watch Pokemon Origins
Pokemon Origins can be viewed on the Pokemon TV app for iOS devices and the Pokemon TV app for Android devices. If you don't have access to a either of these types of devices, you can view it on the official Pokémon TV website.
Pokemon Origins English trailer
Related Articles:
Ask questions or share feedback
Connect with Pokedex Radio
Please support the website