Podcast: Play in new window | Download (Duration: 11:44 — 11.5MB)
Subscribe: iTunes | Android | RSS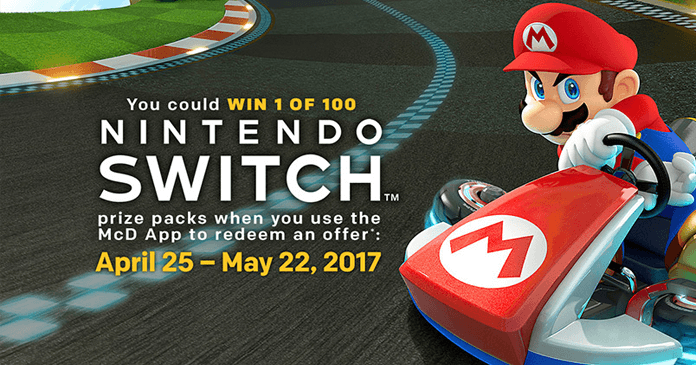 McDonald's "Race to 100!" Switch and MK8D bundle sweepstakes
McDonald's is holding a sweepstakes called "Race to 100!" to commemorate the release of Mario Kart 8 Deluxe. Participants will have the chance to win a Nintendo Switch system and a copy of Mario Kart 8 Deluxe.
The sweepstakes will be held from April 25 through May 22, 2017. Mario Kart 8 Deluxe will be released in stores and on the Nintendo Switch eShop on April 28, 2017. Super Mario toys are also slated as the next McDonald's toy.
For full rules and how to enter, visit PlayAtMcD.com.
Pokémon the Series: Sun & Moon on Disney XD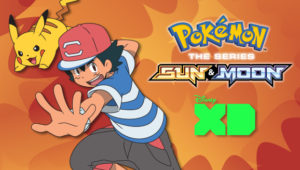 The Pokémon TV Series continues with its 20th season Pokémon the Series: Sun and Moon, which debuts on Disney XD on Friday, May 12. Disney XD will air the first two episodes on Friday, May 12, at 9 p.m. The third episode will air the next morning, Saturday, May 13, at 9 a.m. Later that day, Pokémon the Movie: Volcanion and the Mechanical Marvel! will air at 5 p.m.
The first two episodes of Pokémon the Series: Sun and Moon are currently available on the Pokémon TV app and the official Pokémon website.
SNES Classic Edition rumored for fall 2017
After the discontinuation of the NES Classic Edition this month, we are left wondering why Nintendo pulled the ultra-popular and affordable retro game system. Reports from Eurogamer tell of the next idea in Nintendo's Classic Edition lineup – the SNES Classic Edition. If reports are true, this could mean another amazing mini console. If the NES CE's sales numbers are a helpful forecast of future SNES CE sales, then Nintendo is in for another easy cash-in.
Pokémon video game accolades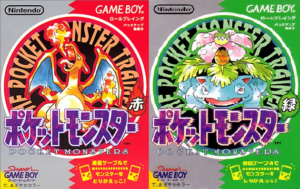 Pokémon Red and Pokémon Green are being inducted into The Strong's World Video Game Hall of Fame. The original Pokémon games that started it all are being inducted along with fellow Nintendo titles Wii Sports and the arcade classic Donkey Kong.
Pokémon Sun and Moon were also named two of the best selling games in the US in 2016. Coming in at 11th and 12th place, respectively.
Ask questions or share feedback
Connect with Pokedex Radio
Please support the website