Podcast: Play in new window | Download (Duration: 19:16 — 26.5MB)
Subscribe: iTunes | Android | RSS

Pokedex Radio is back!
Trainers! You asked for it, you got it! I'm bringing back the Pokedex Radio podcast. I thought it would be appropriate to bring back the show around it's 8th anniversary – March 6, 2017. I can't believe it's been so long since I started this podcast, and I can't believe it's been so long since I've recorded an episode!
I'm happy to be back on the mic, bringing you the latest and greatest Pokémon news.
Pokémon Day
February 27, 2017, marks the 21st anniversary of the launch of the Pokémon games in Japan back in 1996. Various events and promotions are planned for Pokémon GO, Pokémon TV, Amazon Video and other venues to celebrate the occasion.
Visit the official Pokémon.com news article Celebrate Pokémon Day for the full details.
Pokémon the Movie: I Choose You teaser trailer
OH MY ARCEUS! 

The 20th Pokémon movie is a throwback to the classic days of Pokémon: Indigo League. Not much is known yet about the plot, but it will definitely show the beginning of Ash's journey.
The full trailer was released after recording this episode, so we'll talk more about Pokémon the Movie 20: I Choose You in next week's episode of Pokedex Radio.
Either way, I'm super excited for this movie! Did you notice the different logo on Ash's Pokémon League Expo hat? It's a cross between the original Pokémon League Expo hat and Ash's new Pokémon: Sun and Moon series hat.
Nintendo Switch release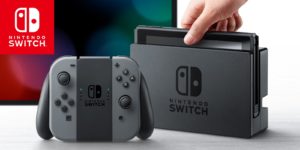 The Nintendo Switch was released on March 3, 2017, after the recording of this episode. A combination of portable and stationary gaming. The Switch retails for $299 USD. With all the different playing options, I'm excited to see where Nintendo goes with the Switch. I'll elaborate more in future episodes about my opinion on this new console.
Ask questions or share feedback
Connect with Pokedex Radio
Please support the website