Podcast: Play in new window | Download (Duration: 21:36 — 20.5MB)
Subscribe: iTunes | Android | RSS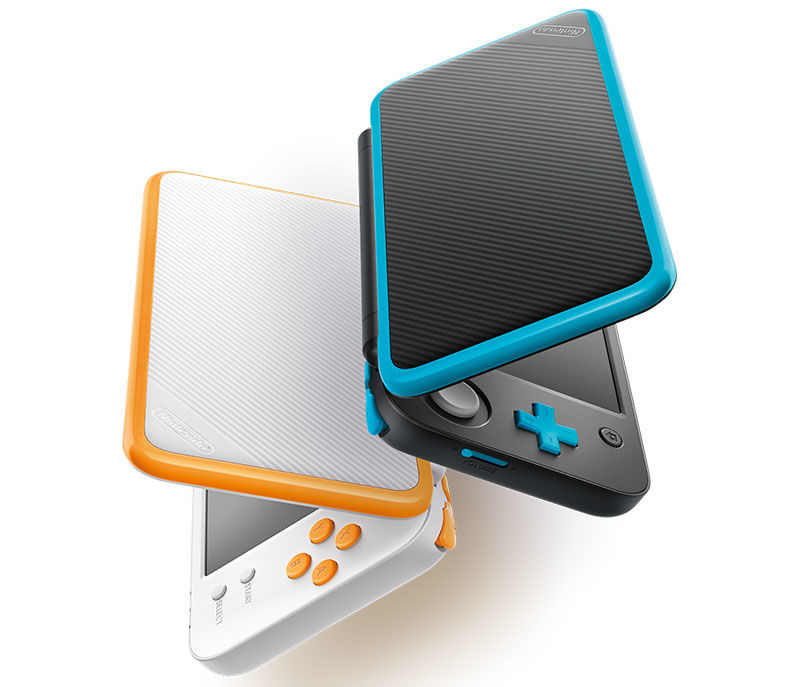 New Nintendo 2DS XL
The New Nintendo 2DS XL has been announced to release on July 28, 2017, retailing at $150. This new addition to the DS family comes in two color schemes, black and blue or white and gold. The New 2DS XL supports NFC, so you can use amiibos with your compatible 3DS games without needing the NFC reader/writer accessory.
Super Mario toys at McDonald's
Running from April 26 through May 22, 2017, McDonald's will distribute Super Mario toys in their Mighty Kids Meal and Happy Meal. There are eight toys: Mario, Luigi, Princess Peach, Bowser, a 1-UP Mushroom, Invincible Mario and a Red Koopa Shell.
Pokémon GO 2017 updates
Niantic CEO John Hanke has reportedly confirmed updates that will be rolling out for Pokémon GO over the rest of 2017. Improving Gym battles and one-versus-one battles with other Trainers are just some of what will be be implemented for GO.
Delibird and Smeargle were also left out of the Johto release. Maybe those Pokémon are slated for a summer and fall release? Delibird would make sense to be released around Christmas. Hanke did confirm that these two Pokémon, as well as Legendaries, will be coming "in the near future."
Codename: Pokémon Stars
There hasn't been a third installment of a Pokémon game published since Pokémon Platinum. We're probably due for a good old-fashioned special edition of the game series. Reportedly, sources have claimed that the third installment of the Pokémon Sun and Moon series is "well into development" and is set to release later this year. Stars is not the official title, but a codename that has been given to the game.
The big rumor is that it is in development for the Switch. I HOPE THIS IS TRUE. We don't need two screens. The laggy frame rate on the 3DS with Pokémon Sun and Moon are too noticeable to ignore. Pokémon is becoming a bigger game and needs a better handheld system to contain it's power. Nintendo knows how to play with power. Nintendo, please give us a Pokémon main series game for the Switch.
Ask questions or share feedback
Connect with Pokedex Radio
Please support the website