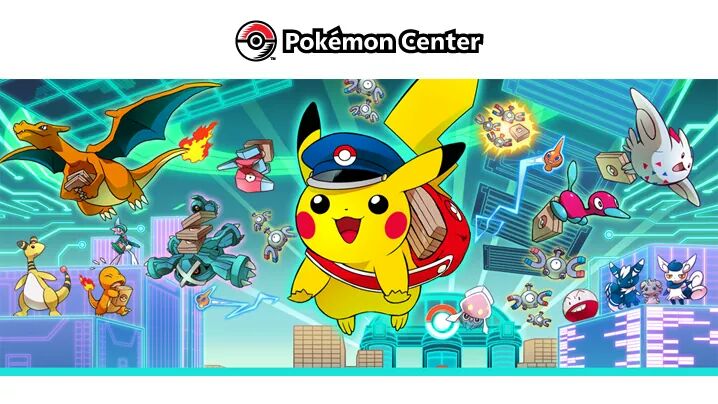 The Pokémon Center website is finally opened for Pokémon fans to shop at and enjoy! As of August 6, the online store opened its doors and is selling a lot of awesome Pokémon merchandise.
The home and decor section has some cool items such as a Charizard Charcoal Mug and some Pikachu notebooks. Nothing overly special at the moment, but I'm tempted to buy that mug or the Charizard Tumbler. In apparel, there are only a few t-shirts to choose from, but what caught my eye were the Scraggy and Pikachu Poké Plush hats. The shirts are a little pricey for my taste ($25 to $40), but it wouldn't stop me from buying one for my girlfriend or myself for novelty's sake. Maria offered to buy me one as I'm writing this article, let's see which one she gets (anything with a Charizard would make me happy).
I'm kind of wishing I had an iPhone 5 instead of my Samsung Galaxy S4 because I keep eyeing that Charizard iPhone 5/5s case.
As far as gaming, there are only three video games for sale – Pokémon X, Pokémon Y and Pokémon Mystery Dungeon: Gates to Infinity. These are the most recent games in the franchise and only playable on the Nintendo 3DS and 2DS systems. The trading card game section, on the other hand, has an arrangement of different packs, tins and starter decks to choose from.
The Pokémon Center currently only ships to the continental United States, Alaska and Hawaii. Anyone outside of the U.S. seems to be out of luck at the moment.
In celebration of the grand opening, a Poké Ball patterned Vivillon will be distributed via Wi-Fi from August 6 to August 12. This distribution event is only for the United States and only for Pokémon X and Pokémon Y games.
Are you planning on purchasing anything from the Pokémon Center website? If so, let us know in the comments below.
Ask questions or share feedback
Connect with Pokedex Radio
Please support the website