Podcast: Play in new window | Download (Duration: 1:34:13 — 43.9MB)
Subscribe: iTunes | Android | RSS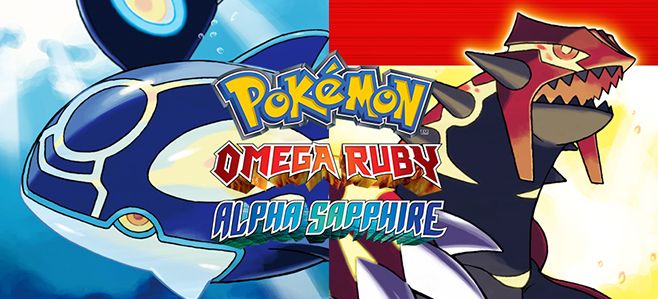 Omega Ruby and Alpha Sapphire
The Pokémon Company International (and Arceus) have finally answered our wishes of remaking Pokémon Ruby and Sapphire. These new games for the 3DS, titled Pokémon Omega Ruby and Pokémon Alpha Sapphire, will be released worldwide in November 2014.

Rene and I discussed our hopes and speculation about the upcoming remakes. Many of the Internet's speculations have already been noted in a blog post by FossilJockeyMG of Team Knockout titled Pokémon Omega Ruby and Alpha Sapphire Conjecture. Do Groudon and Kyogre have alternate or Mega formes? Will we be able to explore new areas in the Hoenn region? Will the Secret Bases return? It's still too early to tell what features will be available in the game.
More discussion about Nintendo's future
For the past couple of episodes of Pokédex Radio, we have been discussing the future of Nintendo and what they have planned for their own future. In the middle of all of our speculation, an IGN article titled Nintendo Working on New Consoles For Emerging Markets was published discussing just that. Rene and I were a little confused as to what "emerging markets" means and to what this "new console" may be. We're hoping that it's not a stripped down version of the Wii U (similar to the Wii mini), which Nintendo president Satoru Iwata says it will not be.
Iwata also seems to be hesitant to move towards the idea of developing applications for smartphones, which is even more confusing because Nintendo is looking into making an smartphone app for Mario Kart 8 tentatively titled Mario Kart TV. According to an article on Mac Rumors titled Nintendo Unveils New Web-Based Service for Smartphones, this app will allow players to upload videos, see friend activity and establish their ranking with Mario Kart 8.
PokéPress interview with Kyle Hebert
Another installment of PokéPress is featured in this episode of Pokédex Radio. This time, Steven Reich interviews voice actor Kyle Hebert. Hebert is known for playing adult and teen Gohan in the Dragon Ball series, Ralph in the Disney movie Wreck-It Ralph, Kiba Inuzuka from Naruto. Because this is a Pokémon podcast, it's crucial that we know he also plays Professor Oak in the Pokémon Origins series.
Question of the Episode
What are you expecting to see in Pokémon Omega Ruby and Alpha Sapphire?
Pokémon of the Episode: #272 Ludicolo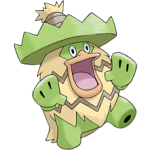 Ludicolo is the Carefree Pokémon. It can have the Abilities Swift Swim, Rain Dish, or the Hidden Ability Own Tempo. It stands at 4'11" (1.5m) tall and weighs 121.3 pounds (55kg). Ludicolo is Water- and Grass-type.
Lotad evolves into Lombre at level 14, and evolves into Ludicolo when introduced to a Water Stone.
Ask questions or share feedback
Connect with Pokedex Radio
Please support the website